What we do
Some of the cleaning services we provide in Southern Tasmania.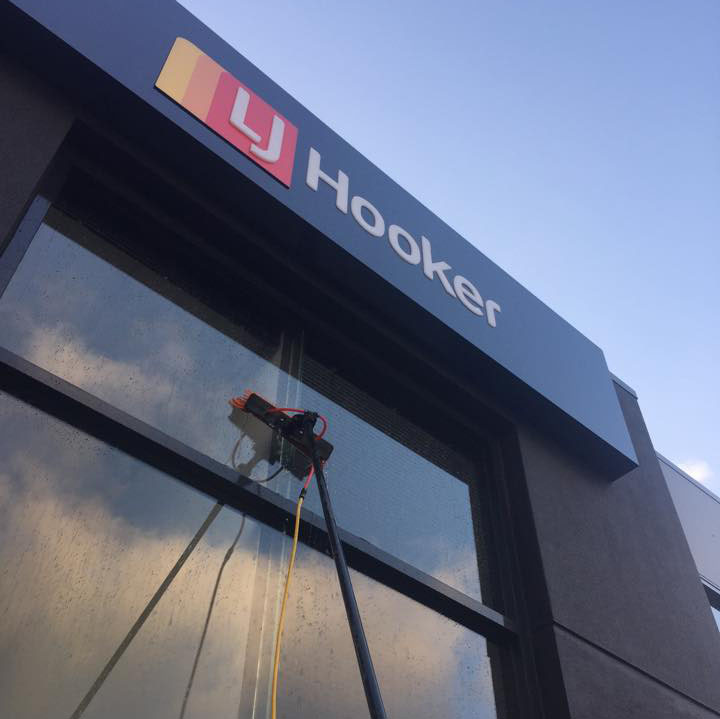 COMMERCIAL WINDOW CLEANING
Over 8 years' experience cleaning commercial businesses, we will keep your place of business cleaned constantly. Keeping your windows regularly cleaned is important as it prevents degradation and mineral build up that can permanently damage your windows. Clean windows regular will show your customers that you care about your business.
It's time to add some shine to your shop! Call today for a free quote. Our prices are affordable and our work is guaranteed. You won't be disappointed
RESIDENTIAL WINDOW CLEANING
We offer window cleaning for up to three stories, with our advanced -filtrated pole washing system! This delivers an affordable but professional result to even the most hard to reach windows.
Our residential window cleaning includes:
– Interior and exterior cleaning
– Fly-screen cleaning
– Window tracks
– Mirror and shower screen cleaning
We deliver a quality result first time, every time. We take pride in every job and treat it as though it is our own.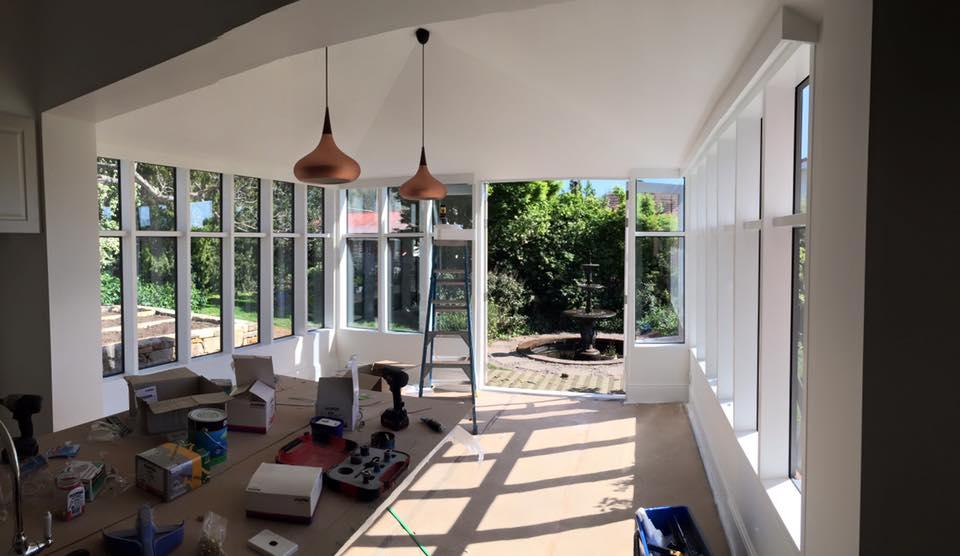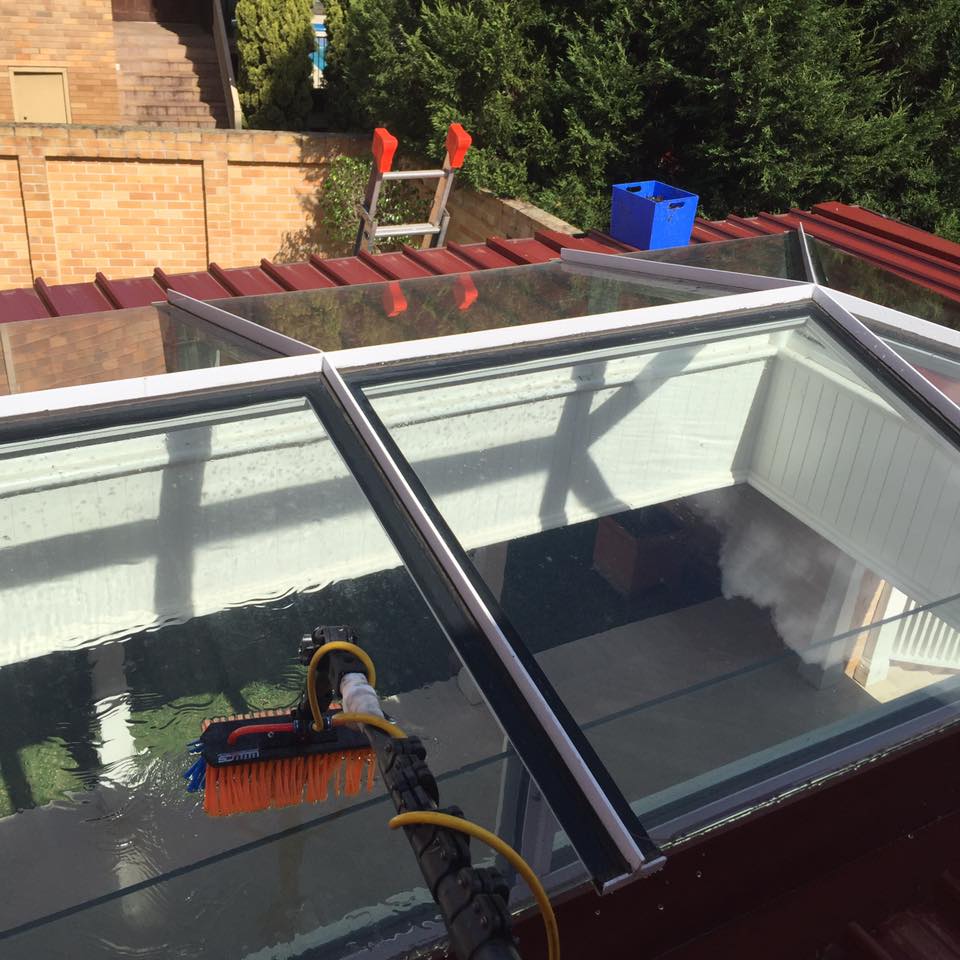 PURE WATER FED SYSTEM
Pure water is the way of the future in cleaning windows. No ladders required, our pure water system not only cleans the glass and keeps it clean longer, it washes the frames down at the same time, creating less run off the next time it rains. We can even go three stories high from the ground!
The pure water (or deionized water) cuts through the dirt effortlessly. An "Ion" creates and has its own "static" charge helping dirt molecules stick to your window with ease, using our pure water system we take that "static charge" away from the glass, keeping your windows cleaner for a longer period of time.
HIGH WATER PRESSURE CLEANING
We can cover all your high pressure washing needs! Freshen up the exterior of your home or bring the shine and brand new look back to your driveway. Save money on painting and get the exterior of your home pressure washed!
We can clean:
– Roofs
– Exterior walls
– Eaves
– All concrete surfaces such as driveways, paths, balconies etc.
For more information on High Pressure Cleaning please go to our sister company TASwash.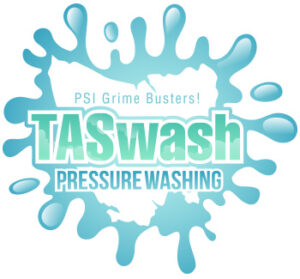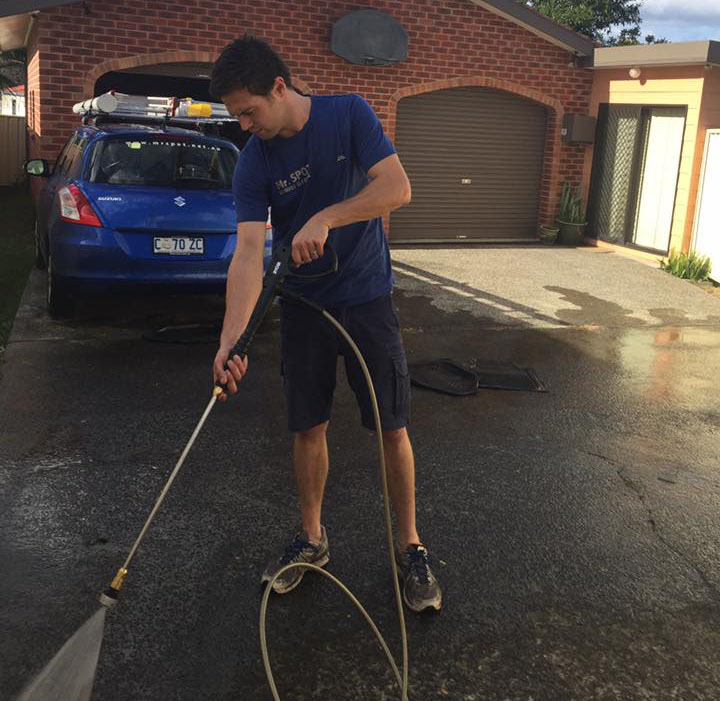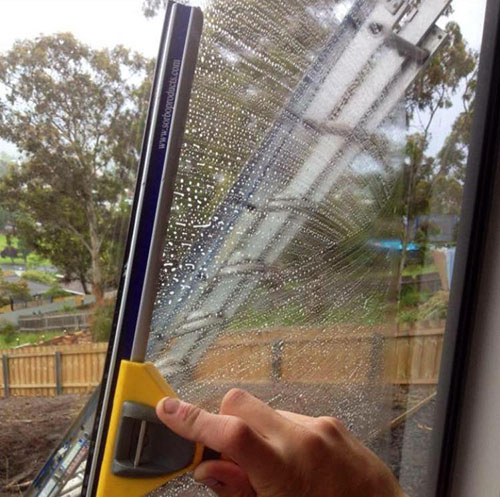 NEW CONSTRUCTION WINDOW CLEANING
Is your new home just built and you want to have the windows cleaned ready to move in?
Cleaning debris from a new construction requires the right kind of cleaning equipment, techniques and knowledge to prevent scratching or damage to your new windows. New construction site windows can have debris such as paint, cement, silicon and much more. It does not take much for expensive glass to be scratched if not cleaned correctly.
Mr Spot Window Cleaning will make those new windows look crystal clear making the new home look beautiful and ready for the new residents.
GUTTER CLEANING
Creating good flow in heavy downpours can save a lot of headache; overflowing gutters can create serious water damage to your home and over time much bigger problems to down pipes. Keeping your gutters clean contributes to making your home fire safe! With all the experience and know how, as well as being fully height safety qualified let us clean out those gutters for you.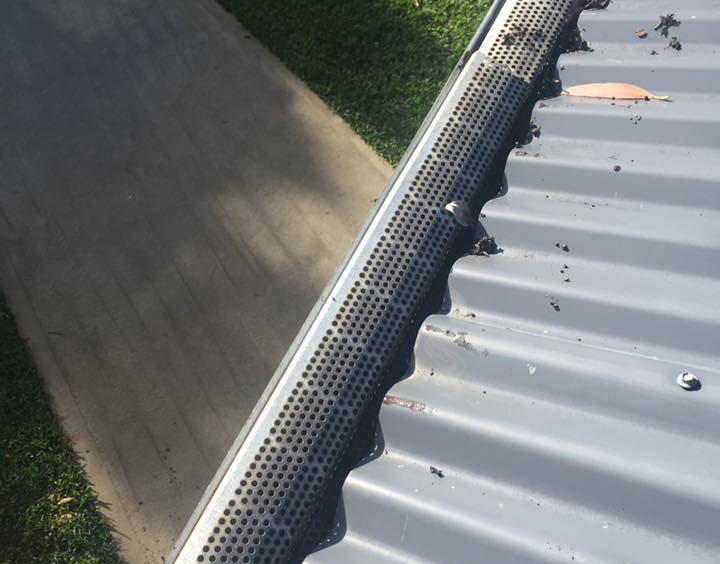 Windows full of grot? Call Mr Spot!
Don't be shy! Get in touch! If you are interested in a free quote, send us an inquiry and we will get back to you as soon as we can!